Strong Enemies is a 5 day long, Roadmap Mission that first appeared on March 9th, 2016.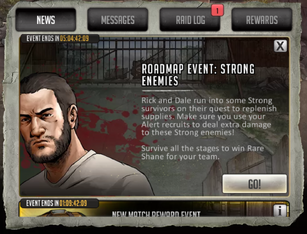 Rick and Dale run into some Strong survivors on their quest to replenish supplies. Make sure you use your Alert recruits to deal extra damage to these Strong enemies! 
Survive all the stages to win rare Shane for your team.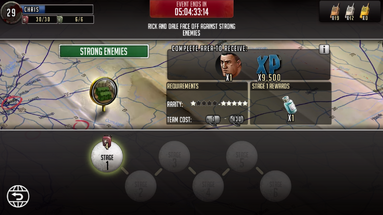 Completion Rewards: Shane "Miles Behind Us", XP x 9500   
Ad blocker interference detected!
Wikia is a free-to-use site that makes money from advertising. We have a modified experience for viewers using ad blockers

Wikia is not accessible if you've made further modifications. Remove the custom ad blocker rule(s) and the page will load as expected.