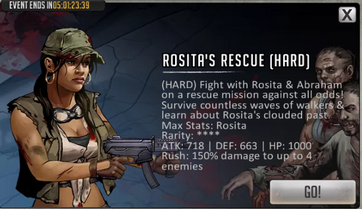 Start
'Battle Waves of Walkers to Homemart as Rosita's Clouded past is Revealed!'
Only Alert & Strong characters available. Recommended Grade A++
Final Reward - 1 x 4 Star Rosita, 3 x Basic Trainers 
Duration 6 days
Minor Rewards may Include:- Characters, Work Gloves, Rain Boots, Wrinkled Shirt, Neckerchief, ethanol, walker arm, sunglassses, raw lemon, metal cuter
Main Tips:- Equip all characters with Critical Weapons. They have a better chance at headshots. Stock up on the following Battle Items:-
Make sure that everyone in your faction, has their strongest ALERT & STRONG character, with a Critical Weapon.
Team Used with best success I had + ally:-
Notes (to be corrected)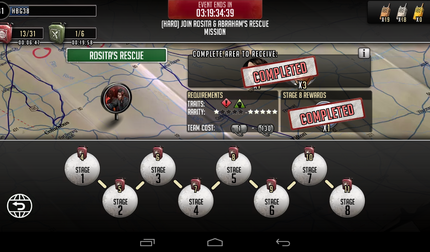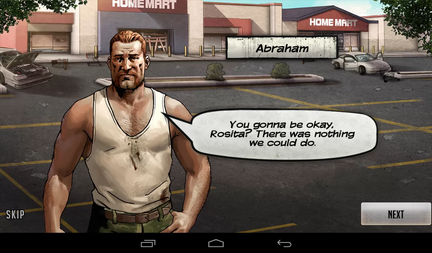 Ad blocker interference detected!
Wikia is a free-to-use site that makes money from advertising. We have a modified experience for viewers using ad blockers

Wikia is not accessible if you've made further modifications. Remove the custom ad blocker rule(s) and the page will load as expected.