Elite Item Tokens can be used to claim elite items, these include trainers and rare and ultra rare level up items. You must amass 2000 Elite Item Tokens before you can claim a reward. They are rewarded for completing various events and missions.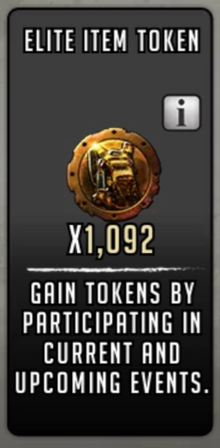 Ad blocker interference detected!
Wikia is a free-to-use site that makes money from advertising. We have a modified experience for viewers using ad blockers

Wikia is not accessible if you've made further modifications. Remove the custom ad blocker rule(s) and the page will load as expected.