I don't have time to add all of these new characters but feel free to add them using the guidelines and template set here:
http://walking-deadroad-to-survival.wikia.com/wiki/Wikia_Guidelines_(Rules)#Adding_a_Character
Also please add them to the character chart
http://walking-deadroad-to-survival.wikia.com/wiki/Characters
Lastly new Character pages will need Categories adding to them, so they will show up in different search lists. To do this click the word Categories which is displayed at the bottom of the wiki page, and add Character. Also add the trait of the character (Fast, Tough, Alert or Strong).
Morgan "Road To Survival" #2
Edit
Mirabelle Road To Survival, Edition #1
Edit
Pocky "Limited Edition"
Edit
Michonne "Road To Survival" #4
Edit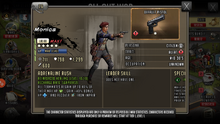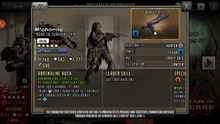 Ad blocker interference detected!
Wikia is a free-to-use site that makes money from advertising. We have a modified experience for viewers using ad blockers

Wikia is not accessible if you've made further modifications. Remove the custom ad blocker rule(s) and the page will load as expected.