Alert Enemies/Alert Adversary #2 is a 6 day long, Roadmap Mission that first appeared on April 19, 2016.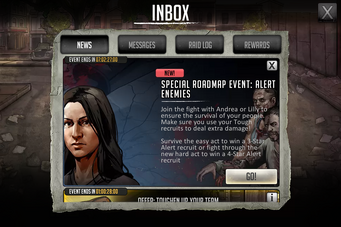 Join the fight with Andrea or Lilly to ensure the survival of your people. 
Make sure you have Tough recruits to deal extra damage to these Alert enemies! 
Survive all the stages to win Rare Rick (Easy Act)
Survive all the acts to win Ultra Rare Lori (Hard Act)
Easy Act
Edit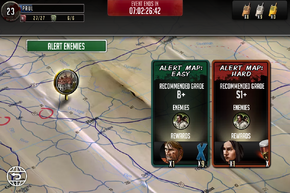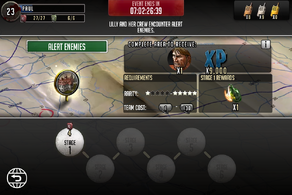 Area Completion Reward: Rick x 1, XP x 9,000
Hard Act
Edit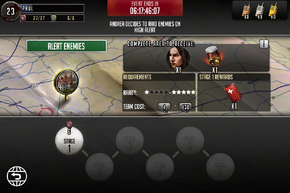 Area Completion Reward: Lori x 1, Stamina Booster x 1
Ad blocker interference detected!
Wikia is a free-to-use site that makes money from advertising. We have a modified experience for viewers using ad blockers

Wikia is not accessible if you've made further modifications. Remove the custom ad blocker rule(s) and the page will load as expected.